---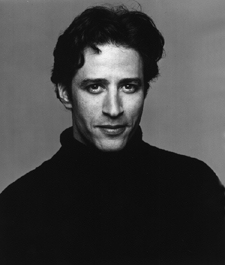 Jon Stewart on The Daily Show
---
Hi, I'm Colleen and you have found your way to my page of people. As you can see I am a big fan of Jon Stewart, so expect more pictures of him as you browse through my page. If you have any pictures of him, web pages, or have ever met the delightful man, please let me know!!! So blah blah blah.. yadda yadda yadda..root beer and cheese flavored kpants for everyone.. enjoy!!.. BEEP!
<- Lookie here! It's Robbie!!
---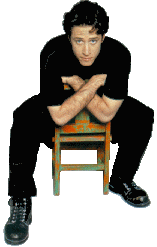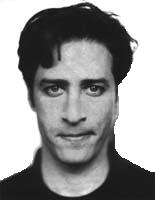 Jon Stewart Home Page!!
---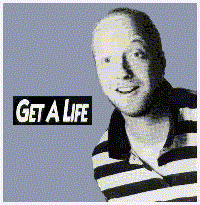 My Chris Elliott Page has links to other Chris Elliott Pages, and downloadable scripts from Get A Life, plus some poems from the alt.fan.chris-elliott newsgroup.
---
Pictures of Lovely People:

---
<-- Jay and I at a photo shoot. (or it's an altered photo from Picture Perfect.)


All my hard work finally paid off! I met Jay after seeing his stand-up at

Comedy Club in NYC (on Sat. August 23rd, for those of you who care.)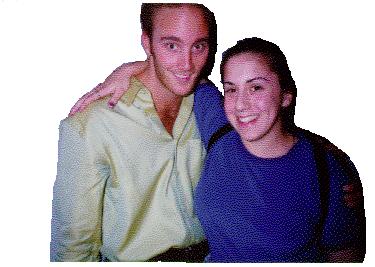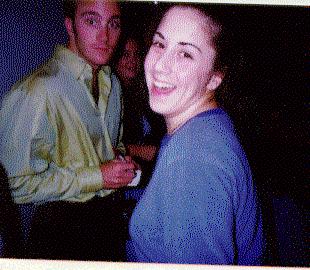 <-- Of course I had to ask him for an autograph to give to my brother who could not attend the performance.

Jay Mohr as Bob Sugar in

Jerry Maquire

.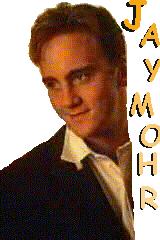 ---
---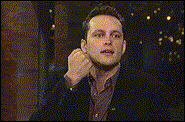 <-- Vince Vaughn was on The Late Show with David Letterman promoting the Lost World,in which he played the part of Nick Van Owen.

Vince Vaughn, as Trent in the movie

Swingers

(below)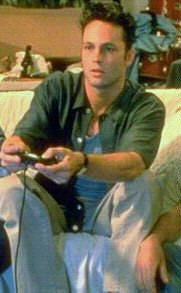 <-- The Lost World starring Vince Vaughn! (and that other fly guy.)


---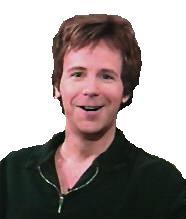 ---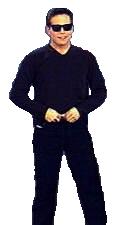 Party of Five's, Baily (Scott Wolf) on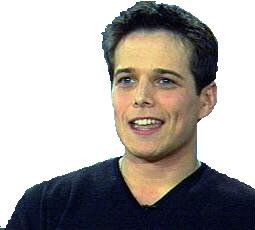 The Rosie O'Donnell Show.
---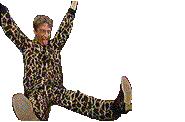 Andy Dick on The Late Show with David Letterman.
---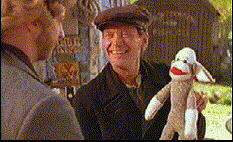 ---